Happy New Year and welcome back to BasicGrey Challenges !
We hope you had a super Christmas and wish you a very happy and healthy 2013. Wow, doesn't it seem a long time ago now ?!!
You will be thrilled to hear that our regular sponsor,
Simon Says Stamp
, has very kindly and generously agreed to sponsor us for another whole year ! I am so grateful to them for their support and for offering such a great prize for you all.
Thank you so much to everyone who joined in with our Anything Goes Challenge. We had lots of really super entries and a winner will be drawn shortly.

This week's challenge is
New Beginnings/Something New
This is probably self explanatory but we would like to see a project showing a new beginning i.e. New Year, new baby, new home, new job etc. or showing something new, maybe you had some new goodies for Christmas or have just purchased some new goodies you are dying to play with !
PLEASE DO REMEMBER that for this Challenge Blog you do need to use AT LEAST ONE BASIC GREY PRODUCT in your project to qualify for our prize. We are thrilled to see so many of you taking part in our challenges but unfortunately a lot of you do not use any Basic Grey products on your projects and are disqualified from our prize draw. Please make sure when you post your entry on your blog you tell us what Basic Grey product you used as Basic Grey make and have made so many papers, stamps and other products, we sometimes find it hard to see what it is. Using Basic Grey AND telling us the product type will ensure your place in our draw each challenge.
(Please note: This is a voucher code that entitles the winner to a $25 saving off their order in Simon Says Stamp, P+P charges will still apply unless the conditions are met to earn free P+P, please check here if you would like to see these conditions)
Cathy
Basic Grey product - 6x6 Whats up paper pad
Heather
Basic Grey product is a Plumeria pad
Jacqui
Basicgrey products Up and Away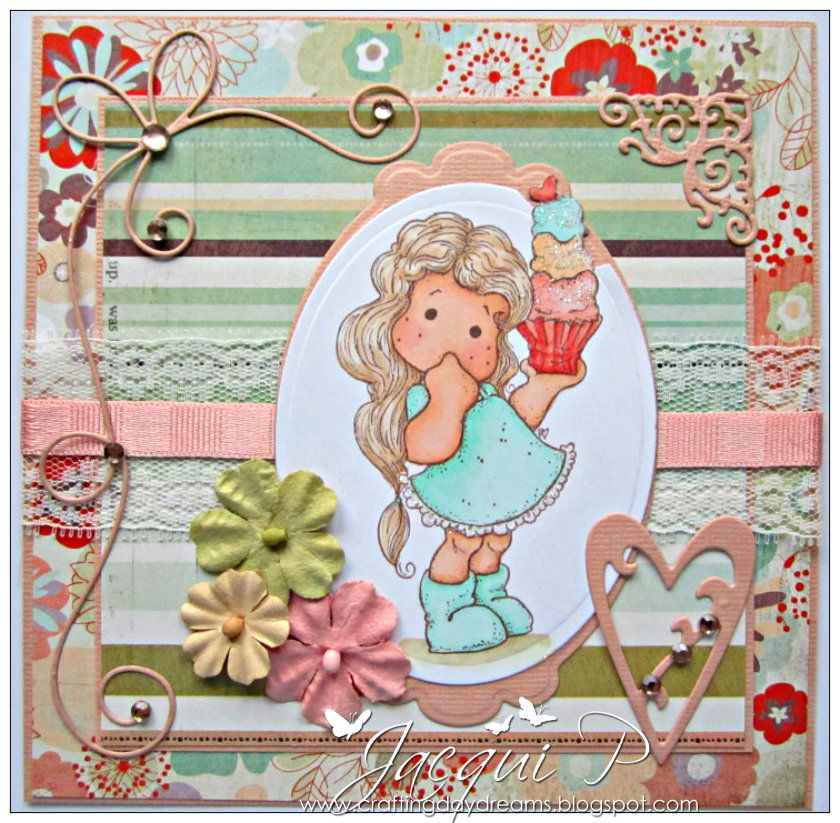 Jo
Basic Grey product - Serenade 6x6 paper pad
Julie
Basic Grey Product used - Lucille 6x6 pad (my new thing!!)
Lou
BasicGrey-sugared 6x6paper
Mieko
Basic Grey used - kissing booth